Gresham College Lecture on Schubert Fantasy in F Minor D.940 now online
October 25, 2012
Christopher's latest Gresham Lecture, held on 4 October 2012, is now up on both YouTube and the Gresham College website. The lecture featured various samples of Mozart plus a complete performance of the Schubert Fantasy for piano duet played by Florian Mitrea and Alexandra Vaduva.

For more information, as well as downloadable video and audio files of the lecture, please go to the following Gresham College page.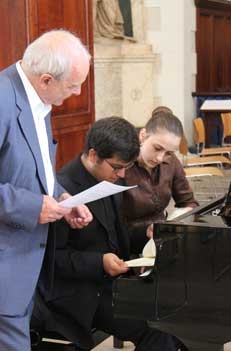 More pictures from the lecture can be found here.
Christopher's next Gresham lecture will be on 6 December, 'Vienna and Schubert: The 'Trout' Quintet'. For more information, please see here.